LeapReader® Learn-to-Read 10-Book Mega Pack™
Spark a love of reading with the LeapReader™ Ultimate Learn to Read Mega Bundle. The Mega Bundle includes the LeapReader™ system, ten books from Learn to Read Book Sets Volumes 1 and 2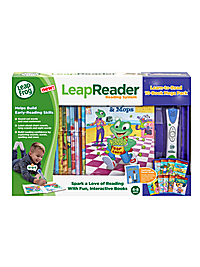 Includes: LeapReader™ system, built-in rechargeable battery, 10 Learn to Read books, and a downloadable digital content bundle.
Type: Book Set
Curriculum: Phonics
Works With: LeapReader
Publisher: LeapFrog
Details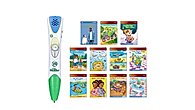 Practice reading by exploring interesting stories with the LeapReader® Learn-to-Read 10-Book Bundle. Touch the interactive pages using the included LeapReader® system to sound out letters and words or follow along with the stories are they're read out loud. Each book in this 10-book set includes lively character voices that spark interest and activities that help build reading confidence by introducing vowel sounds, sight words, word blending, spelling skills and more. Build writing skills with stroke-by-stroke guidance and instant feedback using mess-free, no-ink paper. Continue the reading journey with additional LeapReader® books that advance through four reading levels (sold separately). Intended for ages 4-8 years. Rechargeable lithium-ion battery included.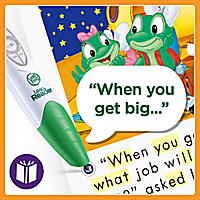 Hear It
Tap the book icon to hear the page text read out loud.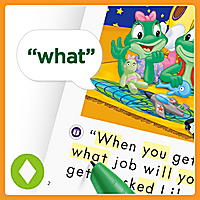 Say It
Touch each word with the LeapReader to hear it spoken.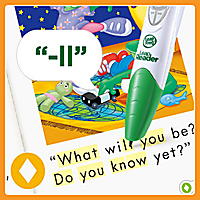 Sound It
Touch a letter to hear its sound. Yellow highlights show letter teams that make a single sound.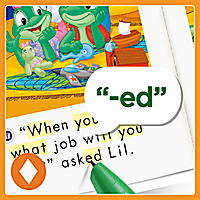 Spell It
Learn letter recognition and spelling. Yellow highlighted words feature irregular spelling patterns.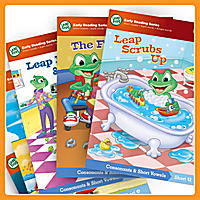 Learn to Read Volume 1: Books 1-5
Learn phonics fundamentals and explore short vowels. Hear words sounded out and reinforce the connection between letters and the short vowel sounds they make. Boost word recognition and spelling skills through reading.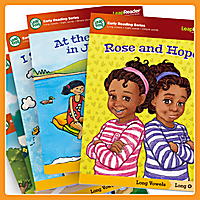 Learn to Read Volume 2: Books 6-10
Level up learning in the next series of Learn-to-Read books. Explore long vowel sounds and hear words showing the connection between letters and the long vowel sounds they make. Reinforce word recognition and spelling skills.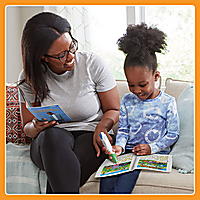 Curricular Parent Guide
Explore tips, activities and more in the included Learn to Read Curricular Parent Guide to reinforce kids' reading development skills.
Teaches
Skills
Phonics
Reading Comprehension
Reading Fluency
Spelling
Vocabulary
Writing
The Learning Difference
LeapReader books tap into children's natural curiosity and inspire them to explore. By connecting LeapReader to a computer you can see your child's progress, expand the learning with fun activities and get personalized skill insights.