LeapReader™ Book Set: Learn to Read, Volume 3
Discover digraphs and consonant blends in this 7-book set.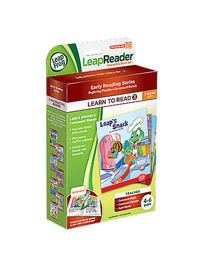 What's in the box

• Around the Block
• Leap's Snack
• Look at Della Duck
• A Day on the Ranch
• At the Shore
• That was that!
• What Do You Do?
Type: Book Set
Curriculum: Phonics
Works With: LeapReader, Tag
Publisher: LeapFrog
Details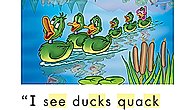 Overview
Walk around the block, spend a day at the ranch and help Leap make a snack—in stories that introduce consonant blends.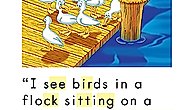 Sound it
Hear words sounded out, and reinforce the connection between letters, consonant blends and digraphs.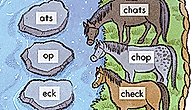 Spell it
Reinforce letter recognition— especially consonants, QU and CK blends and the digraphs ch, sh, th, and wh.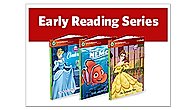 About the series
The Early Reading Series is designed to build core phonics skills and support children as they proceed at their own pace toward independent reading.
Dimensions
Product dimensions: 6.9Wx11.2Hx2.4D
Product weight: 1.9 lbs
Teaches
Skills
Consonants & Blends
Phonics
Sight Words
The Learning Difference
LeapReader books tap into children's natural curiosity and inspire them to explore. By connecting LeapReader to a computer you can see your child's progress, expand the learning with fun activities and get personalized skill insights.