LeapReader™ Book Set: Learn to Read, Volume 1
Learn about a-e-i-o-u, and take a stand on short vowels.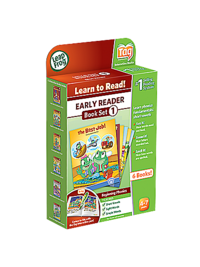 What's in the box

• Casey Cat Has a Hat
• The Best Job!
• On the Go!
• The Fix-it Kid
• Leap Scrubs Up
• Leap Hops, Pops & Mops
Type: Book Set
Curriculum: Phonics
Works With: LeapReader, Tag
Details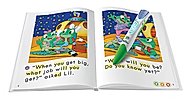 Overview
Meet a cat that raps, the fix-it kid and a frog with the best job—all in stories that introduce short vowel sounds.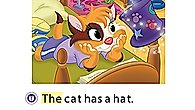 Sound it
Hear words sounded out, and reinforce the connection between letters and the short vowel sounds they make.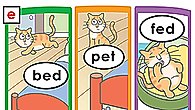 Spell it
Boost letter recognition and spelling skills through reading. The short vowels a-e-i-o-u are everywhere!
Dimensions
Product dimensions: 6.9Wx11.2Hx2.4D
Product weight: 1.4 lbs
Teaches
Skills
Phonics
The Alphabet
Vowels
The Learning Difference
LeapReader books tap into children's natural curiosity and inspire them to explore. By connecting LeapReader to a computer you can see your child's progress, expand the learning with fun activities and get personalized skill insights.