Sign Up Today for a 1-Month FREE Trial!
You will be charged for your LeapFrog Academy subscription unless you cancel
before the end of your free trial. All subscriptions renew automatically.
It's like 7 extra months FREE!
Choose Your Plan and Sign Up Today!
Monthly Plan
$7.99
every month
12-Month Plan
$39.99
every 12 months
Enter Your Email to Get Started
You will be charged for your LeapFrog Academy subscription unless you cancel before the end of your free trial. All subscriptions renew automatically.
Play on any device, no Wi-Fi required*
No ads, no in-game purchases
Track your child's progress
Experience LeapFrog Academy™
Sign up for a free trial and explore the interactive world of LeapFrog Academy™. Go on a Learning Adventure, give the world personal touches and develop learning skills with 2000+ games, eBooks, activities and more.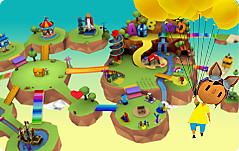 My World
Customize an avatar with accessories, outfits and pets. Get extra practice in school and life skills with My Learning Lab.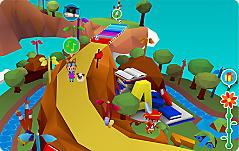 Learning Adventure
Embark on a guided and personalized learning adventure, collecting certificates of achievement along the way.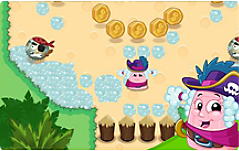 Gameplay
Enjoy unlimited play! Choose from games, puzzles, videos, eBooks and more, featuring 60+ characters.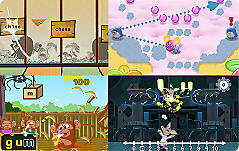 350+ Essential Skills
Explore a wide variety of lessons designed by LeapFrog learning experts, including counting, reading, creativity, social skills and more.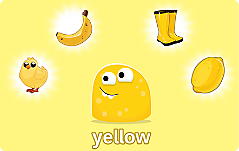 Preschool Basics
Choose from activities focused on early fundamental skills such as phonics, numbers, shapes, colors and writing.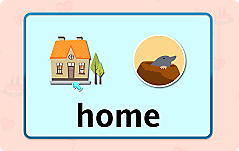 Learn to Read
Build confidence and early reading skills with eBooks and activities including a unique sound-it-out feature.
LeapFrog Academy™ now includes access to the LeapFrog Streaming Video Library. Enjoy hours of entertainment while learning about the alphabet, letter sounds, word-building, numbers, shapes and much more.
Interactive Learning Games and Activities
Solve problems, match letters and numbers, think like a scientist, color pictures, watch educational videos and more. Then, save your favorite activities to play without Wi-Fi and take the learning everywhere, on any device.
To see our full list of compatible devices,
click here
.
Learn Core School and Life Skills
LeapFrog Academy™ provides a well-rounded curriculum featuring fun learning games, activities, videos and eBooks that blend traditional school subjects with creativity, problem solving and social emotional skills.
Letters & Sounds
Upper & Lowercase Letters
Syllables
Blending Sounds into Words
Rhymes & Alliteration
Listening & Reading Comprehension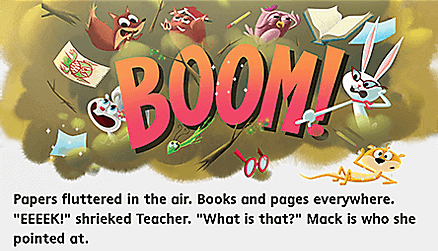 Sorting & Patterns
Numbers & Counting to 100
More & Less
Tracing & Writing Number
2D & 3D Shapes
Shapes Around Us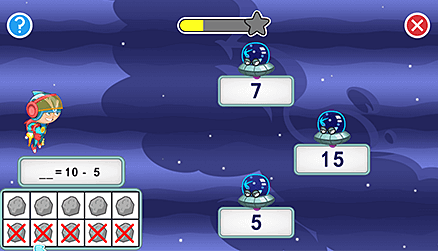 Memory & Process
Critical Thinking
Executive Functioning
Simple Machines
Predictions
Observations
And More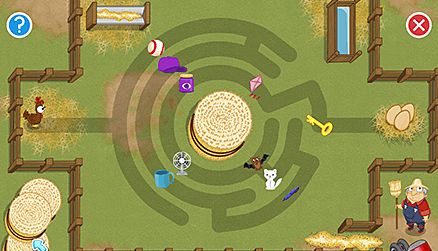 Thinking Like a Scientist
Life Cycles
Earth & Space
Human Body
Simple Machines
Maps & Countries
STEM (Science, Technology, Engineering & Math)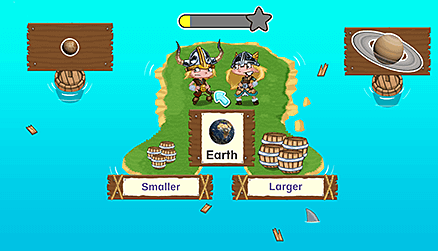 Art Education
Music & Sounds
Basic Musical Notations
Instruments
Colors & Color Mixing
Drawing
And More
Where Food Comes From
Health & Wellness
Feelings & Emotions
Social Emotional Development
Facial Expressions
Daily Routines
And More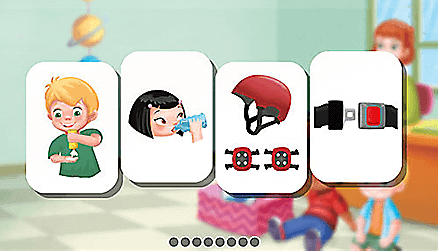 Additional Features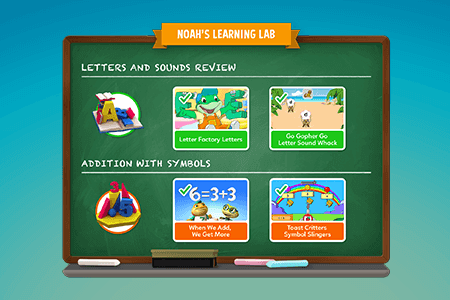 My Learning Lab
Adds additional practice in subjects your child needs help mastering or more difficult activities designed to keep them challenged.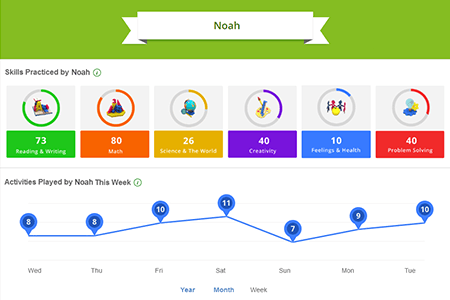 Parent Dashboard
Includes unique profiles for up to 5 children. See how they're progressing and discover tips and activities you can use to reinforce what your child has learned.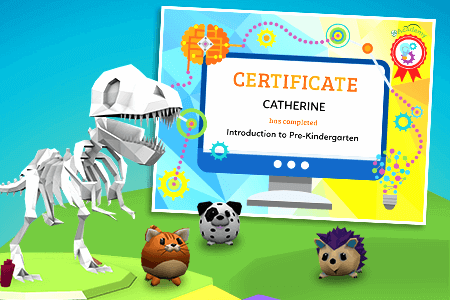 Rewards & Certificates
Children earn rewards including clothes, accessories, collection pieces and more. They'll also earn printable certificates so they can proudly display their achievements.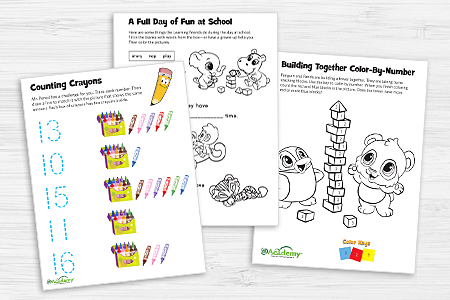 Printables
Practice new skills off screen with printable activities featuring letters, numbers, creativity and more to help reinforce learning.**
* Choose favorite games and activities to play offline when an Internet connection isn't available.

To see our full list of compatible devices,
click here
.
** Printables are only supported on PC browsers (Windows/Mac), iOS, Android and Amazon Fire devices.
Printables cannot be accessed from LeapPad® Academy, LeapFrog Epic™, Epic™ Academy Edition or VTech® KidiBuzz™ tablets.

Windows is a registered trademark or trademarks of Microsoft Corporation in the United States and/or other countries.
iPad, iPhone and Mac are trademarks of Apple Inc., registered in the U.S. and other countries.
Android is a trademark of Google Inc.
Amazon, Fire and all related logos are trademarks of Amazon.com, Inc. or its affiliates.


See the
Privacy Policy
to learn about personal information we collect on this site.