Fruit Ninja Academy: Math Master
Join the Fruit Ninjas in an exciting adventure through jungles, temples and ancient ruins. Unleash math and formidable fruit-slicing skills to rescue the hungry pig Truffles in this kid-favorite app.
Type: Learning Game
Curriculum: Mathematics
Works With: LeapPad Academy, LeapFrog Epic Academy Edition, LeapFrog Epic
Publisher: Half Brick Studios
Details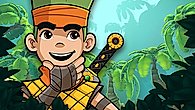 Overview
Journey to find the Lost Tablets of Fruitasia with Katsuro and the ever-popular Fruit Ninjas!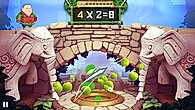 Rescue Truffles
The curious pig Truffles is in a sticky situation. Make short work of math challenges and slice your way to the rescue!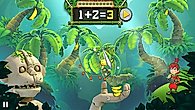 Go bananas for math
Add and subtract bananas to achieve a high score. Count fruit in boxes of 2, 3 or 5 for early multiplication practice.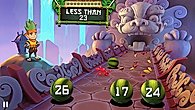 Be a number ninja
Practice makes perfect. Roll melons in order to make sequences, and explore greater than, less than, even and odd numbers.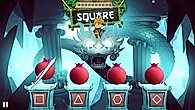 Attack fractions
Slice fruit into halves, thirds or quarters. Pick the right shapes to advance to new levels and achieve a high score.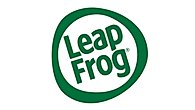 Kid appropriate
This game includes no in-app purchases.
Teaches
The Learning Difference
With engaging gameplay that kids want to repeat over and over, Fruit Ninja Academy: Math Master helps motivate kids to practice and build fluency in early math skills including number sequences, addition, skip counting and fractions.
© 2015 Halfbrick Studios. All rights reserved. Developer Privacy Policy at http://docs.halfbrick.com/PrivacyPolicy.htm