Sammy Submariner
Help Sammy get in shape for the Sea Shape competition by collecting shapes and shells!
Type: Learning Game
Curriculum: Mathematics
Works With: LeapPad Academy, LeapPad Ultimate, LeapPad Jr., LeapFrog Epic Academy Edition, LeapFrog Epic, LeapPad Platinum, LeapPad3, LeapPad Ultra, LeapPad2, LeapPad1
Publisher: LeapFrog
Details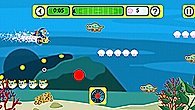 Overview
Help Sammy Submariner grab all the floating shells and shapes-but be careful to avoid obstacles like snapping sea turtles.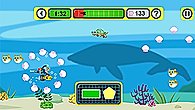 Ship Shape
Identify and collect items based on shape names, attributes, size, colour and pattern to win the Sea Shape Competition.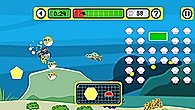 Replayability
Progress through 20 increasingly difficult levels, and replay each one to earn a three-star ranking.