Cha-Cha Chicken®
Can you help Cha-Cha Chicken collect all her eggs before they hatch? Use your mathematics skills to gather eggs, but be sure to avoid the patrolling farmers.
Type: Learning Game
Curriculum: Mathematics
Works With: LeapPad Academy, LeapPad Ultimate, LeapPad Jr., LeapFrog Epic Academy Edition, LeapFrog Epic, LeapPad Platinum, LeapPad3, LeapPad Ultra, LeapPad2, LeapPad1
Publisher: LeapFrog
Details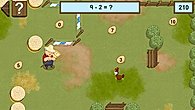 Overview
Use number sequencing, addition and subtraction skills to gather Cha-Cha Chicken's eggs and avoid the farmers!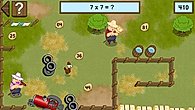 Learn and grow
Progress through 25 levels of increasing difficulty, moving from maths basics to multiplication and more patrolling farmers to avoid.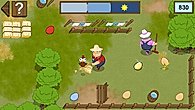 Replayability
Hatch a plan to get the highest star ranking on all 25 levels, and boost your score with special power-ups and bonus rounds.
Teaches
Skills
Addition
Multiplication
Numbers
Subtraction