RockIt Twist™ Game Pack: Chloe's Fashion Studio™
Design dresses, bags, T-shirts and head accessories in the Chloe's Fashion Studio™ game pack for the RockIt Twist™ system. Discover your inner fashion designer as you create fashion pieces for six bunny friends using the light-up controls on the four-sided RockIt Twist™ system (sold separately). Create fabric patterns, add flair to completed creations and learn about mixing colors with creativity games. The game pack also includes a RockIt Pets™ virtual pet peacock named Prince that you can grow through four different stages by playing nurturing games.
Type: Learning Game
Curriculum: Creativity
Works With: RockIt Twist
Publisher: LeapFrog
What's Included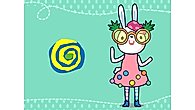 Learn about colors
Mix 2 colors to create a new ink color to stencil T-shirts.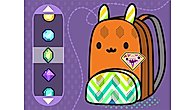 Creative expression
Use colors, patterns and embellishments to create a bag that is truly your own.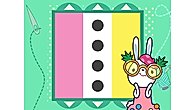 Create Patterns
Combine colors and shapes to create fabric patterns to use to design dresses.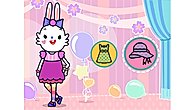 Style Squad
Use your imagination to create fashion outfits for Chloe's six bunny best friends to go to super fun events.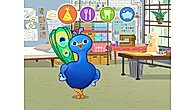 Play with a new RockIt Pets™
Includes Prince, a creative peacock virtual pet you can hatch, nurture and grow.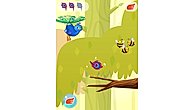 RockIt Pets™ Games
Play games with Prince including a fun flying game collecting gems and other crafting materials.
Teaches
Skills
Creating with Technology
Creative Expression
Patterns