RockIt Twist™ Game Pack: RockIt Pets™ Blast off to Space™
Help the RockIt Pets™ Ace and Bluebell investigate our solar system! Explore space science by creating a virtual solar system map and building a rocket using the light-up button controls on the four-sided RockIt Twist™ game system (sold separately). Launch and pilot the rocket to each planet to explore the surface and collect samples to bring back to earth. The game pack also includes a RockIt Pets™ virtual pet moon named Luna. Grow Luna through four different stages by playing nurturing games including a juggling game.
Type: Learning Game
Curriculum: Earth & Space Science
Works With: RockIt Twist
Publisher: LeapFrog
What's Included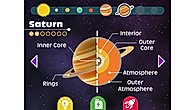 Map the Solar System
Learn about space science by creating the solar system.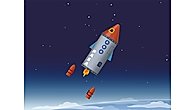 Build & Launch Rockets
Help the RockIt Pets™ build and launch 7 rockets to explore the stars.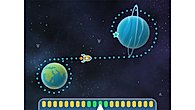 Discover Space Flight
Pilot the rocket and keep it on its flight path to get it out of Earth's orbit.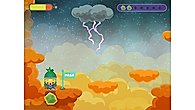 Explore the Planets
Land a rocket on the surface of the planet. Then explore to collect samples, learn about the planet, and find hidden space suit parts!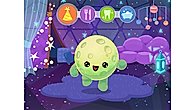 Play with a new RockIt Pets™
Includes Luna, a cute moon virtual pet you can hatch, nurture and grow.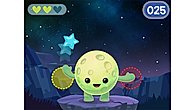 RockIt Pets™ Games
Play games with Luna including a juggling game.
Teaches
Skills
Earth & Space Science
Forces & Motion
Logic & Reasoning
Problem Solving