RockIt Twist™ Game Pack: Adventures at the Storybook Hotel™
Meet 15 fairy-tale characters and listen to funny twists on fairy-tale stories and play mini-games using the light-up button controls on the four-sided RockIt Twist™ system (sold separately). Visit hotel rooms and meet guests including Cinderella, Pinocchio, Peter Pan and Goldilocks to build reading comprehension and listening skills. The game pack also includes a RockIt Pets™ virtual pet sheep named Bo. Help grow Bo through four different stages by playing nurturing games.
Type: Learning Game
Curriculum: Language & Literacy
Works With: RockIt Twist
Publisher: LeapFrog
What's Included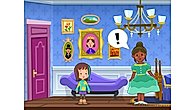 Go on fairy-tale quests
Meet 14 characters and listen to their stories to complete quests with Abigail.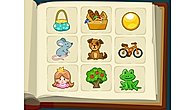 What's in the Story?
Listen to a three-part story and practice listening comprehension.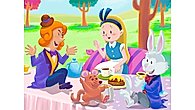 What Doesn't Belong?
Listen to a story and then find things that don't belong.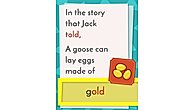 Complete the Rhyme
Listen to a poem then complete the rhyme.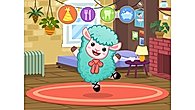 Play with a new RockIt Pets™
Includes Bo, an adorable sheep virtual pet you can hatch, nurture and grow.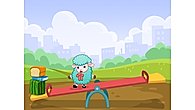 RockIt Pets™ Games
Play games with Bo including a balancing game.
Teaches
Skills
Listening Comprehension
Reading Comprehension
Story Sequence
Understanding Characters
Word Sounds & Rhyme