Rockit Twist™ Game Pack: Job Quests™
Spend a day on the job with a fireman, farmer and more! Play 14 exciting games with the people at the farm, fire station, marketplace and airport using the light-up button controls on the four-sided RockIt Twist™ system (sold separately). Play logic and problem-solving skills to feed the pigs, put out fires, load suitcases onto planes and run a market place. The game pack also includes a RockIt Pets™ virtual pet sandwich named Hoagy. Grow Hoagy through four different stages by playing nurturing games including a trampoline jumping game.
Type: Learning Game
Curriculum: Neighborhoods & Communities
Works With: RockIt Twist
Publisher: LeapFrog
What's Included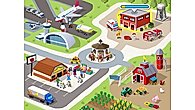 Grow Your Town
Visit the farm, fire station, airport and marketplace to help people around town and watch the town grow.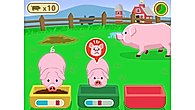 Feed Farm Animals
Feed the pigs and chickens, and water your crops on the farm!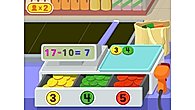 Practice Math Skills
Run your own marketplace by keeping the shelves stocked, ring up customers on the cash register, and bag their groceries!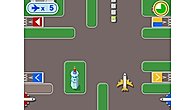 Solve Mazes
Load up planes with luggage, taxi them to the correct runway, then take off and fly them!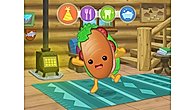 Play with a new RockIt Pets™
Includes Hoagy, a funny sandwich virtual pet you can hatch, nurture and grow.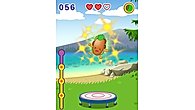 RockIt Pets™ Games
Play games with Hoagy, including a trampoline jumping game.
Teaches
Skills
Logic Skills
Matching
Memory
Visual Puzzles