Disney Doc McStuffins
Use problem-solving skills to help Doc McStuffins treat toy patients and learn health lessons.
Type: Learning Game
Curriculum: Problem Solving
Works With: LeapPad Academy, LeapPad Ultimate, LeapPad Jr., LeapFrog Epic Academy Edition, LeapFrog Epic, LeapPad Platinum, LeapPad3, LeapPad Ultra, LeapPad2, LeapPad1
Publisher: LeapFrog
Details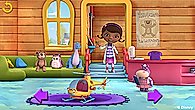 Overview
Doc's Clinic for stuffed animals and toys is open! Join Doc, Lambie, Stuffy and Hallie to help patients feel better!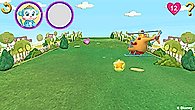 Search & Rescue
Hop aboard Rescue Ronda to search Doc's yard for hurt toys, then fly them back to the clinic for their check-ups!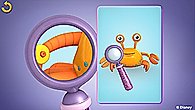 Check-up Time!
Examine and observe each toy's symptoms with doctor tools including a stethoscope and magnifying glass to make a diagnosis!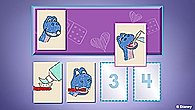 Help and Heal
Use logic and reasoning skills to treat each patient and cure Driedout-a-tosis, Blurrystaritis, Dusty-Musties and more!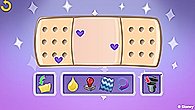 Bandage Studio
Earn special bandages for achievements, and create your own designs by selecting colours, patterns, stamps and more!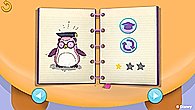 Big Book of Boo-Boos
Review each patient's case and replay it in the Big Book of Boo-Boos. Try all 24 diagnoses!
Teaches
Skills
Health & Hygiene
Logic & Reasoning
Making Observations
Problem Solving
The Learning Difference
"Being a doctor involves a lot of problem solving, logic and reasoning. This game allows children to build those skills as they play along with Doc. Plus, it teaches children about health and hygiene topics, and addresses their fears of the doctor by explaining and familiarising players with the check-up process and tools." – Clement C., LeapFrog Learning Expert