Disney The Little Mermaid Learning Game
Dive into Ariel's adventures, and use mathematics skills to explore special moments from her enchanting life. Search for fascinating human artifacts in exciting underwater treasure hunts, and dance the night away with Prince Eric!
Type: Learning Game
Curriculum: Mathematics
Works With: LeapPad Ultimate, LeapPad Jr., LeapPad Platinum, LeapPad3, LeapPad Ultra, LeapPad2
Publisher: LeapFrog
© Disney
Details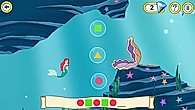 Overview
Swim through the seas, dance with Prince Eric, and use mathematics skills to be part of Ariel's enchanting world.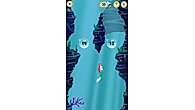 Swim under the sea
Dodge obstacles, match sets to numerals and compare objects by size to help Ariel swim up and visit the human world.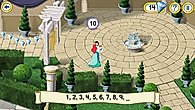 Dance with a Prince
Collect numbers in the right sequence and use skip counting to twirl Ariel and Eric around the dance floor.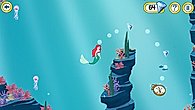 Search for treasure
Explore Atlantica and search sunken ships for fascinating dinglehoppers, snarfblatts, tockerspins and special gems.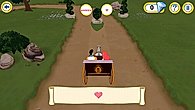 Ride in a carriage
Go for a carriage ride around the kingdom. Gather flowers and use number sense to collect numbers along the way.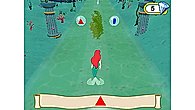 Collect shells
Challenge Flounder to find the most shells. Aim for a high score by matching and learning about 2D and 3D shapes!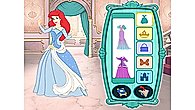 Play dress-up
Earn gems during gameplay, and use them to unlock dress-up items for Ariel. View recent outfits in the My Outfits book.
Teaches
Skills
Addition
Numbers
Patterns
Shapes
Subtraction
The Learning Difference
The Little Mermaid introduces and reinforces mathematics concepts for children in pre-K through 1st grade (ages 4-7). Children join Ariel underwater and on land while building skills and fluency in number recognition and sequencing, addition, subtraction, patterns and 2D and 3D shape recognition.