Disney The Pirate Fairy: Pixie Dust Magic
When Tinker Bell knocks over a vial of blue pixie dust, the fairies' colors and talents get all mixed up. Help Zarina, the dust-keeper fairy, use wedges, levers and other simple machines to make new pixie dust and set things right.
Type: Learning Game
Curriculum: Physical Science
Works With: LeapPad Academy, LeapPad Ultimate, LeapPad Jr., LeapFrog Epic Academy Edition, LeapFrog Epic, LeapPad Platinum, LeapPad3, LeapPad Ultra, LeapPad2, LeapPad1
Publisher: LeapFrog
Details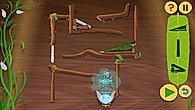 Overview
Use Zarina's simple machines to collect pixie dust and restore the talents of Pixie Hollow's fairies.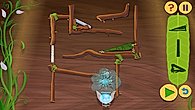 Pixie puzzles
Arrange and test simple machines on 30 increasingly difficult puzzle boards to move pixie dust to the pixie dust jar.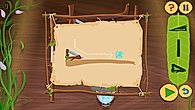 Machine magic
Learn about Tink's gadgets—like pulleys and inclined planes—and add them to Zarina's contraptions to test how they work.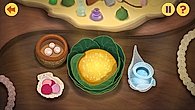 Mix master
Mix ingredients with the stylus to create new colors of pixie dust. Complete all 30 levels to restore the fairies' powers!
Teaches
Skills
Forces & Motion
Logic & Reasoning
Problem Solving
Simple Machines
The Learning Difference
"By exposing children ages 5-8 to simple machines, this game augments their everyday experiences with scientific concepts and sets an important foundation for future success and engagement. In addition, it provides a safe context for children to practice sophisticated problem-solving skills." -- Elizabeth B., Learning Team Expert
TM & © 2014 LeapFrog Enterprises, Inc. All rights reserved.