Magic Adventures™ Globe
Young explorers can travel the world and see everything in it with the Magic Adventures™ Globe. Using the stylus, children can tap on the 10" interactive learning globe and experience new places, languages, cultures, animals, geography, habitats and more through high-quality BBC videos. Featuring a 2.8" integrated video screen, animations and live-action videos fully immerse kids in the curriculum to provide a better understanding of the world through more than 5 hours of videos. They can also play three interactive games called Around the World, Quiz Show and Where in the World to explore the globe, challenge a friend and solve mysteries.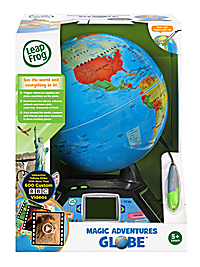 Globe, USB Cord, Parent's Guide
Details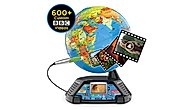 Interactive video globe
Touch the 10" spinning globe with the stylus to hear audio responses and watch live-action BBC video on the 2.8" LCD screen.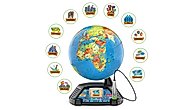 A world of learning
Explore countries and capitals, plus learn about cultures, animals, habitats and more.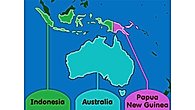 Explore the world
Tap on the globe with the stylus to explore and learn fun facts about countries, animals, geology and more through exciting videos.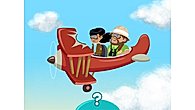 Travel the globe
Travel on a plane, train or other transportation in the Around the World game while answering questions along the way to circle the globe as quickly as possible.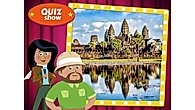 Test your knowledge
Play the Quiz Show game with a friend and find different countries, landmarks, animals and places around the world.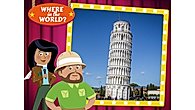 Solve mysteries
Solve mysteries with the Where in the World game by answering questions and following the clues to discover secret items and locations.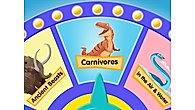 Teaches
Skills
Animals
Countries & Capitals
Culture & People
Currency
Flags
Landmarks & Famous Places
World Geography
World Languages