Busy Beehive: LeapTV edition
When a hungry bear tries to steal all the nectar in the beehive, the Queen Bee needs help protecting her hive. Use a scrolling number line to answer mathematics questions, including number recognition, addition, subtraction and more. Then, point and aim your LeapTV controller to flick worker bees at Buzzy Bots to defend the beehive.


Number of Players: 1

Number of Controllers: 1
Type: Active Learning Game
Curriculum: Mathematics
Works With: LeapTV
Publisher: LeapFrog
Pointer Play
Based on the LeapPad game Busy Beehive
Details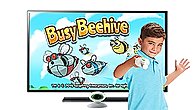 Overview
Be a nectar collector, and protect the beehive from the Buzzy Bots—using mathematics skills and the LeapTV pointer!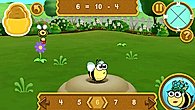 Mathematics skills
There's no reason to wing it: Use a handy number line to solve addition and subtraction questions.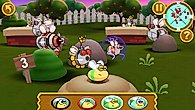 Fast action
Play 20 increasingly challenging levels. Level up to protect the beehive on all sides at once with a 360° playing field.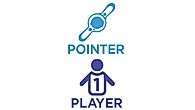 Ways to play
Use the LeapTV controller as a pointer to defend the hive!
Teaches
Skills
Addition
Multiplication
Number Recognition
Number Sequences
Place Value
Subtraction
Internet connection may be required for programming update.