Aardvark Adventure Tales: LeapTV edition
Lead an epic quest to find the Monkey King's treasure with Aartem and Autumn Aardvark! Shake and tilt the controller for fast-paced, classic control gameplay that's fun alone or with friends. Propel the aardvark twins through 40 levels of puzzles using reading and spelling skills. Outsmart monkey guards, uncover ancient chalk rubbings and build comprehension and story sequencing skills.

Number of Players: 1-2

Number of Controllers: 1-2
(Multiplayer feature requires two controllers.)
Type: Active Learning Game
Curriculum: Reading
Notable: Multiplayer feature
Works With: LeapTV
Publisher: LeapFrog
Classic Control
Based on the LeapPad game Aardvark Adventure Tales
Details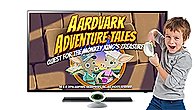 Overview
Join aardvark twins Aartem and Autumn on their hunt for storied treasure, while building coveted reading skills.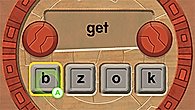 Word building
Swap out beginning letters to create new words ("let" to "get"), and level up to word blends ("chin" to "thin").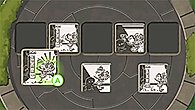 Story sequencing
Shake the LeapTV classic controller to uncover ancient chalk rubbings with the stylus, then put the pictures in order to see the whole story.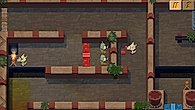 Multiplayer Mode
Play as Aartem or Autumn in single player mode—or, invite a friend to play as your aardvark twin in multiplayer mode! Work together to solve puzzles and help each other through obstacles.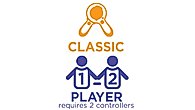 Ways to Play
Drive the action on-screen using the thumbstick on the LeapTV controller, and unlock the ruby door to reveal bonus levels. (Multiplayer feature requires 2 controllers)
Teaches
Skills
Phonics
Story Sequence
The Alphabet
Word Building
The Learning Difference
"To unlock secret doors, players practice letter and sight word recognition skills, explore rhyming words and homophones, and swap letters to build new words. Along with these core literacy skills, players can build listening comprehension and story sequencing skills as they solve picture panel puzzles." --Carolyn J., LeapFrog Learning Expert
Internet connection may be required for programming update.