LeapTV™ Kart Racing: Supercharged! Educational, Active Video Game
Put the pedal to the metal and race for glory in 5 wild tournaments. Tune up mathematics skills, then tilt and turn to smoke the competition on 10 different tracks. Race solo or multiply the fun by challenging a friend!


Number of Players: 1-2

Number of Controllers: 1-2

This game includes 2-player simultaneous gameplay. (Multiplayer feature requires two controllers.)
Type: Active Learning Game
Curriculum: Mathematics
Notable: Multiplayer feature
Works With: LeapTV
Publisher: LeapFrog
Classic Control
Details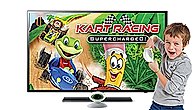 Overview
Join top LeapFrog characters for crazy kart-racing action, fueled by mathematics and driven by active play.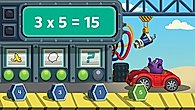 Add power
Choose from 8 karts, then tune up pre-race using addition, subtraction, multiplication and more.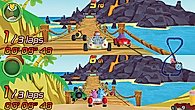 Fun times two
Multiply the fun by racing against a friend! Mathematics challenges adapt to each player for a level race every time. (Requires 2 controllers.)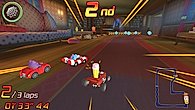 Racing action
Tilt and turn the controller to race around 10 unique tracks. Swerve over power-ups to boost your score!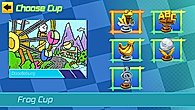 Go for gold
Take home the cup in 5 wild tournaments, or drop into a quick race for high-speed action and fun.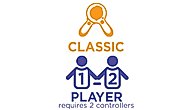 Ways to play
Use the controller to navigate each track. Tilt and turn to hug corners and swerve over power-ups. Plus, race a friend! (Requires 2 controllers.)
Teaches
Skills
Addition
Early Algebra
Multiplication
Number Recognition
Subtraction
The Learning Difference
"This game can fuel kids' skills as they progress from number recognition through addition, subtraction, multiplication and more. Players start at a level based on school year and advance up or down at the right pace for them. The fun of racing will bring them back to the game (and mathematics) again and again." – Jody L., PhD, LeapFrog Learning Expert
Internet connection may be required for programming update.