LeapReader™ Read & Write Book Set: Ready, Set, Kindergarten
Take a hands-on approach to school readiness with 45 fun activities. This comprehensive 3-book set allows children to explore early literacy, mathematics, science and social studies as they embark on their kindergarten journey.
Type: Book Set
Works With: LeapReader
Publisher: LeapFrog
Details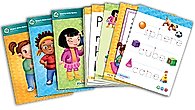 Overview
Start school with confidence using this dynamic introduction to reading, math, science and social skills.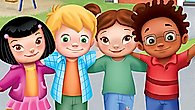 Kindergarten kids
Meet Pilar, Daniel, Grace and Chris—four kindergartners with unique personalities who love to learn new things.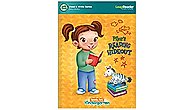 Reading basics
Build letter recognition skills and tap pictures to complete rhymes.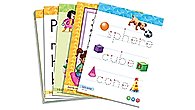 Early handwriting
Practice tracing letters, and move through a maze by following the path of only the upper- or lowercase letters.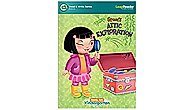 Scientific sorting
Find fascinating items in Grace's attic, and return to the classroom to sort them according to scientific criteria.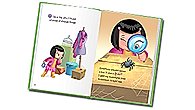 Making observations
Discover basic scientific tools, and learn about making observations in the world.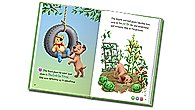 Counting & numbers
Follow numbers 1–30 to reach Daniel's pirate costumes, and recognize numbers 1–100 to uncover a hidden picture.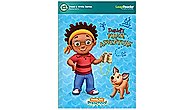 Shapes & patterns
Use pattern skills to play drumbeat rhythms. Find and match 2D and 3D shapes in colorful, shape-filled puzzles.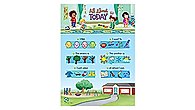 Social skills
Experience a day in the life of a kindergartner with feelings, activities and more on the included interactive poster.
Dimensions
Product dimensions: 6.5Wx9Hx.4D
Product weight: 1.5 lbs
Teaches
Skills
Counting
Making Observations
Numbers
Patterns
Shapes
Sorting & Classifying
The Alphabet
Thinking Like a Scientist
Word Sounds & Rhyme
The Learning Difference
Children who enter kindergarten with proficiency across a range of readiness skills may experience higher academic achievement. This book set includes math, science and reading activities with engaging art and fun audio elements designed to lay a foundation for future school success.