Get Ready for Kindergarten Learning Game Pack
The Get Ready for Kindergarten Game Pack teaches core skills to little learners and helps prepare them for school. This suite of three games provides a rich curricular experience in reading, math and life skills and lays a foundation for future success.
Type: Learning Game
Curriculum: Counting
Works With: LeapPad Ultimate, LeapPad Platinum, LeapPad3, LeapPad Ultra, LeapPad2, LeapPad1, LeapsterGS Explorer, Leapster Explorer
Publisher: LeapFrog
This game features the following game apps that are currently available in the App Center:
• Ozzie & Mack ABCs
• Counting at the Dragon Café
• Stretchy Monkey's Super Day

Details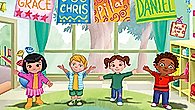 Overview
Help children prepare for kindergarten with a suite of games that teaches key math, reading and life skills.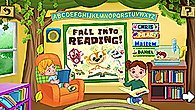 Classroom time
Join kindergartners in their interactive classroom and explore letters, numbers, routines and fun.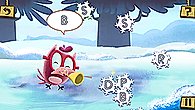 Letter recognition
Build literacy skills while playing fun letter recognition games with Ozzie, Mack, Sylvie, Spot, Olive and Watson.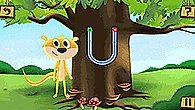 Letter writing
Practice writing letters—from simple to more complex—and get instant feedback and rewards.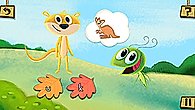 Letter sounds
Recognize letter sounds to feed a hungry bug with a big appetite for the alphabet.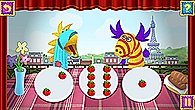 Number recognition
Explore math and identify numbers at the Dragon Café by serving snacks to silly dragons.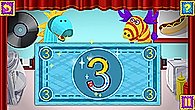 Number writing
Write numbers to prepare receipts, and level up by tracing curved lines and writing higher numbers.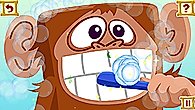 Daily routines
Get into the swing of Stretchy's daily routines by helping him make his bed, brush his teeth, get ready for work and more.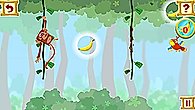 Logic & reasoning
Head to the jungle to solve logic puzzles and help Stretchy Monkey deliver bananas.
Dimensions
Product dimensions: 5.4Wx6.4Hx0.6D
Product weight: 0.5 lbs
Teaches
Skills
Counting
Daily Routines
Handwriting
Logic & Reasoning
Number Recognition
Phonics
The Learning Difference
Children who enter kindergarten with certain key competencies may be better positioned for future academic success. The Get Ready for Kindergarten Learning Game Pack provides fundamental skills that help prepare children for starting school.