RockIt Twist™ Game Pack: Cookie's Sweet Treats™
Make delicious recipes in the Cookie's Sweet Treats™ game pack for the RockIt Twist™ game system (sold separately). Stir, weigh, chop and more using the light-up controls on the four-sided RockIt Twist™ system. Games focus on addition, subtraction, multiplication and division. The game pack also includes a virtual RockIt Pets™ doughnut named Sprinkles. Grow Sprinkles through four different stages by playing nurturing games with her including a disco dance game.
Type: Learning Game
Curriculum: Mathematics
Works With: RockIt Twist
Publisher: LeapFrog
What's Included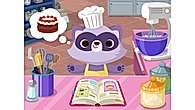 Bake with Cookie!
Play a variety of learning games to help Cookie Crumbles bake different recipes.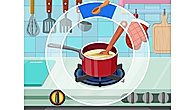 Prepare the ingredients
Stir, chop, knead and more as you prepare ingredients for delicious recipes.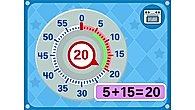 Bake treats
Practice math skills while setting the oven timer, setting the temperature, weighing your ingredients and more.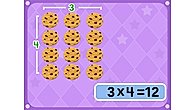 Divide the treats
Solve math problems to divide up your sweet treats based on customer requests.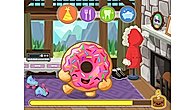 Play with a new RockIt Pets™
Includes Sprinkles, a cute doughnut virtual pet you can hatch, nurture and grow.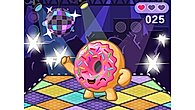 RockIt Pets™ Games
Play games with Sprinkles including a fun disco dance game.
Teaches
Skills
Addition
Division
Multiplication
Subtraction