The Human Body Game: LeapTV edition
Climb aboard The Blood Vessel for "hearty" missions that explore our amazing anatomy.


Number of Players: 1

Number of Controllers: 1
Type: Active Learning Game
Curriculum: Science
Works With: LeapTV
Publisher: LeapFrog
Classic Control
Based on the LeapPad game The Human Body: Captain Plasma's Adventure
Details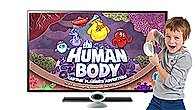 Overview
Hop aboard The Blood Vessel and use the LeapTV classic controller to go on hearty missions through the human body.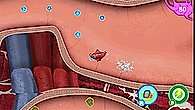 Organs & systems
Navigate 7 systems of the body, and learn all about our organs—like how the heart keeps us ticking.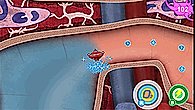 Systems in synergy
Use the controller to steer through the human body to collect energy balls and oxygen orbs, but avoid amino acids and vitamins so they can do their jobs!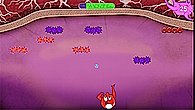 Amazing anatomy
Defeat invading viruses, heal wounds and deliver oxygen to complete assignments. Then, get a debriefing from the Captain!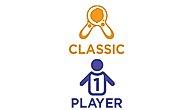 Way to play
Use the LeapTV classic controller to navigate the human body.
Teaches
Skills
Human Body
Life Science
Logic & Reasoning
Internet connection may be required for programming update.