LeapTV™ Disney∙Pixar Pixar Pals Educational, Active Video Game
Jump into action with Buzz, Woody, Nemo, Dory, Mike and Sulley in 6+ fun-filled mini-games. Propel aliens using levers and pulleys, dive into ocean science, fix circuits and have a roaring good time!


Number of Players: 1

Number of Controllers: 1
Type: Active Learning Game
Curriculum: Science
Works With: LeapTV
Publisher: LeapFrog
Pointer Play, Classic Control
TM & © 2014 LeapFrog Enterprises, Inc. All rights reserved. Disney∙Pixar elements © Disney/Pixar.
Details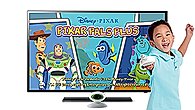 Overview
Team up with popular Disney∙Pixar pals to complete action-packed missions. Collect pieces along the way for 6 puzzles!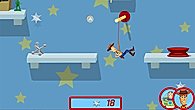 Work together
Help Buzz and Woody work as a team. Bounce off Luxo balls as Buzz, but use Woody's pullstring to swing past gaps.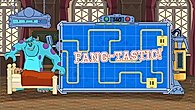 Have a scream
Repair scrambled circuits in the Scream Power Simulator and test them. Then shake out a big roar to create electricity!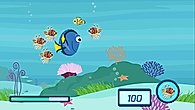 Swim with Dory
Help Dory bump into her fishy friends and guide them safely to their ocean habitats.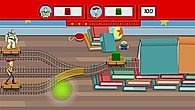 Catch trains
Help Buzz and Woody catch runaway toy train cars by using logic skills to match patterns and colors.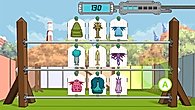 Match monsters
Point to matching monsters using memory skills, sort them by traits and race the clock to tag monsters with Mike.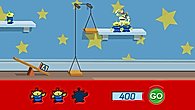 Train Aliens
Create the ultimate Alien Stunt Force course using levers, springs and pulleys to propel the Aliens toward Buzz.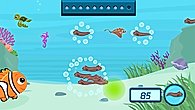 Collect sea animals
Dive into ocean science with Nemo! Group baby animals with their parents by using the pointer to create bubble rings.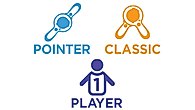 Ways to play
Point to catch cars, set up stunts, tag monsters, create bubbles and more! Shake the controller to help Sulley roar.
Teaches
Skills
Electricity
Life Science
Logic & Reasoning
Simple Machines
The Learning Difference
Early exposure to science helps foster children's curiosity and inquisitiveness. In this game, children exercise their logic skills to solve puzzles while exploring a variety of concepts from physical science to biology. These concepts help children make sense of how things work in their world. – Clement C., PhD, LeapFrog Learning Expert
Internet connection may be required for programming update.