Launch Pad to Space
Explore 100+ facts about space on an out-of-this-world reading adventure!
Type: Interactive Storybook
Curriculum: Reading
Notable: Microphone, Motion sensor
Works With: LeapPad Academy, LeapPad Ultimate, LeapPad Jr., LeapFrog Epic Academy Edition, LeapFrog Epic, LeapPad Platinum, LeapPad3, LeapPad Ultra, LeapPad2, LeapPad1
Publisher: LeapFrog
Details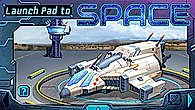 Overview
Journey into space to learn about planets, stars, and the Milky Way galaxy while boosting up reading skills.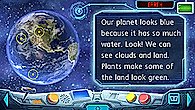 3 reading levels
The story is written at three different levels, which progress from simple text to more complex words and sentences.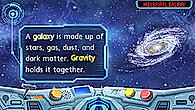 Visual dictionary
Touch words to hear them sounded out, or explore the visual dictionary to build reading comprehension.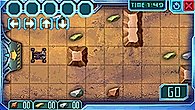 Interactivity
Interact with ground control, listen to fun facts from the spaceship and collect inspiring images in a travel journal.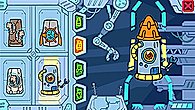 Learn by cosmosis
Explore the cosmos, build a spaceship, trace the Orion constellation and discover how meteors make craters on the moon.
Teaches
Skills
Earth & Space Science
Phonics
Reading Comprehension
Vocabulary
The Learning Difference
"Children build knowledge in an area of personal interest and apply their growing literacy skills to explore charts, diagrams and other types of informational texts." – Carolyn J., LeapFrog Learning Expert