Read With Me Scout
Make reading fun with 5 interactive books!
Listen along as Scout reads to you, and answer his questions as he completes each page.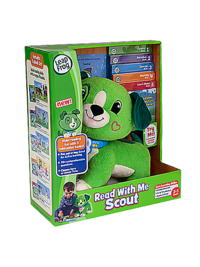 What's in the box

• Read With Me Scout
• 5 Board Books
·Rhyming
·Learn-About
·Narrative
·Pattern
·Concept
• Parent Guide
Curriculum: Listening Comprehension
Details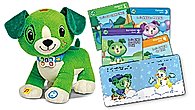 Listen to stories
Includes a 5-book set that helps build a range of skills from patterns to rhyming, narrative to concept.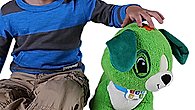 Pet, pat or hug
Pet Scout's back to answer questions; or kiss his cheek and press his paws for songs and friendly responses.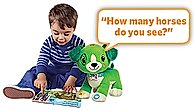 Answer questions
Discover 70+ different engagement and comprehension questions over the course of the 5-book set.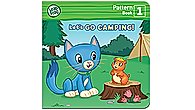 Pattern book
Learn with rhymes, refrains and repetition to predict what comes next.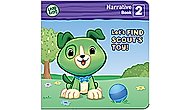 Narrative book
Learn how stories are put together with characters, settings and a sequence of events.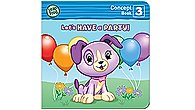 Concept book
Explore concepts like colors to label and classify new information.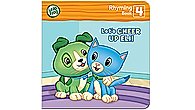 Rhyming book
Learn about the sounds of language and build phonological awareness.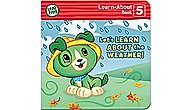 Learn-About book
Learn about the world through reading and see how print carries meaning.
Dimensions
Product dimensions: 10Wx11.5Hx5.5D
Product weight: 2.9 lbs
Teaches
Skills
Books & Print
Listening Comprehension
Vocabulary
The Learning Difference
The most effective way to read with your child is by actively asking and answering questions and making predictions. Read With Me Scout features 5 different book genres that promote a range of strategies for an educational, cuddly intro to reading.