Mr. Pencil: Carnival Creator
Use creativity and storytelling skills to create your own Doodleburg carnival!
Type: Creativity
Curriculum: Creativity
Works With: LeapPad Academy, LeapPad Ultimate, LeapPad Jr., LeapFrog Epic Academy Edition, LeapFrog Epic, LeapPad Platinum, LeapPad3, LeapPad Ultra, LeapPad2, LeapPad1
Publisher: LeapFrog
Details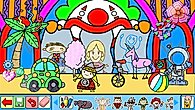 Overview
Express your creativity and customize 26 story scenes with 6 coloring tools, and populate the party with 20 Doodleburg characters.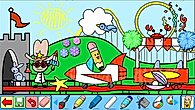 Creativity
Create Mr. Pencil-themed rides, games and shows with drawing and painting tools, 170 stickers, patterns, crafts and more.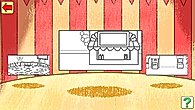 Storytelling
Build a story around your custom scene by imagining what happens in the picture and filling in the details.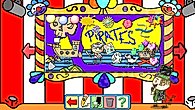 Save and edit
Save up to 50 customized carnival scenes, and view or edit them in the Doodleburg Art Gallery.
Teaches
Skills
Art & Drawing
Colors
Creating with Technology
Creative Expression
The Learning Difference
"Encouraging creativity is what Mr. Pencil and the world of Doodleburg are all about. In this game, children are prompted to imagine what's happening in each scene and express their creativity to tell a story visually. Each time they build a scene, they can tell a new story—the possibilities are as limitless as their imaginations! Children are also introduced to art vocabulary through the variety of tools, colors and design elements available to use." – Clement C., LeapFrog Learning Expert