First Grade Bundle
Build first grade skills in 4 games packed with fun! Each action-packed game is filled with interactive adventures, mini-games, and unexpected challenges that get kids excited about learning.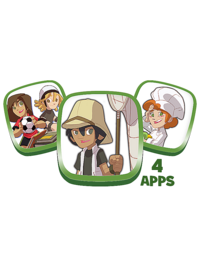 Included Apps:
• LeapSchool Reading
• LeapSchool Math
• LeapSchool Animals
• LeapSchool Cooking

Type: App Bundle
Curriculum: Various
Works With: LeapPad Ultimate, LeapPad Platinum, LeapPad3, LeapPad Ultra, LeapPad2, LeapPad1
Publisher: LeapFrog
What's Included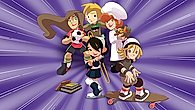 LeapSchool Reading
Join the LeapSchool kids for reading fun and help create the greatest yearbook ever!
Learn More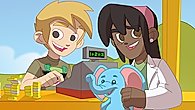 LeapSchool Math
Help LeapSchool students fix their school using math skills.
Learn More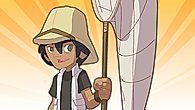 LeapSchool: Lights, Camera, Animals!
Ride along with Leo and Bug on this fantastic rainforest photo safari and learn about animals and their habitats!
Learn More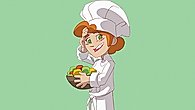 LeapSchool: In the Kitchen with Hap
Get cooking with Hap to launch her new cookbook filled with tasty treats!
Learn More
Teaches
Skills
Animals
Counting
Early Algebra
Food & Nutrition
Listening Comprehension
Measurement
Money Skills
Spelling
Word Building
The Learning Difference
"This bundle helps children develop positive ideas about school through meaningful learning experiences."—Carolyn Jaynes., Ph.D., LeapFrog Learning Expert and contributing author of Mobile Technology for Children: Designing for Interaction and Learning