Cooking! Recipes on the Road
Use mathematics skills to cook up the best food in town.
Type: Learning Game
Curriculum: Mathematics
Notable: Motion sensor*
Works With: LeapPad Academy, LeapPad Ultimate, LeapPad Jr., LeapFrog Epic Academy Edition, LeapFrog Epic, LeapPad Platinum, LeapPad3, LeapPad Ultra, LeapPad2, LeapPad1
Publisher: LeapFrog

Details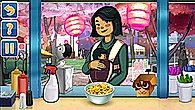 Overview
Cook up fun by following recipes, selecting ingredients and serving tasty food to hungry customers.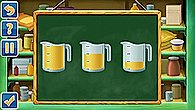 Pick & measure
Pick the correct ingredients and measure the proper amounts to prepare exactly what your customers crave so they'll keep coming back for more.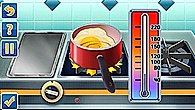 Heat & weigh
Heat food to the correct temperature, calculate the right weight and be ready to double an order at a moment's notice!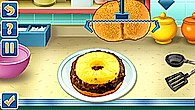 Order up!
Assemble a dish—one ingredient at a time—in an orderly manner. See how you "stack up" and earn "tips" for a job well done.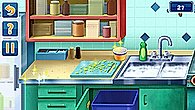 Clean-up game
Quick! Clean up the kitchen—the health inspector is on his way!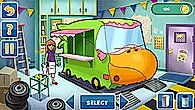 Customization
Use tips to upgrade your truck's style with new paint, details, roof art, tip jars and more.
Teaches
Skills
Addition
Measurement
Multiplication
Subtraction
The Learning Difference
From measuring ingredients and calculating weight to doubling an order and weighing and counting ingredients, cooking is naturally chock-full of mathematics. Enjoy the fun of cooking and explore decimals, fractions, percentages and a variety of mathematics topics that translate to the real world.
*Motion sensor features are not compatible with Leapster Explorer.