LeapStart™ 3D Alphabet Adventures Activity Book
This interactive, activity book talks, sings and comes to life with 30+ replayable activities covering critical ABCs curriculum and Exploration skills for Nursery. Works with all LeapStart™ Learning Systems. Animates with LeapStart™ 3D.
Type: Book
Curriculum: The Alphabet
Works With: LeapStart 3D, LeapStart Preschool Success, LeapStart Go, LeapStart, LeapStart Preschool, LeapStart Primary School
Details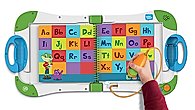 Overview
Join Leap and friends at the Letter Factory, learning about letters, letter sounds and music in 40+ replayable activities.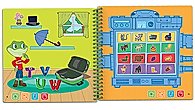 Rhyme time
Use a rhyming machine to find matching pairs.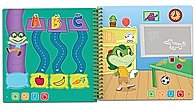 Letter sounds
Trace up and down playground slides to make letter sounds, and then match each letter to a word beginning with that sound.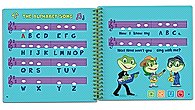 3 ways to a-b-c
Boogie woogie with Leap, Lily and Tad and hear the alphabet song in three different musical styles.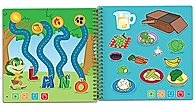 Consonant sounds
Pack a picnic and learn about initial consonant sounds – on a "B" picnic, be sure to bring brocolli and bananas!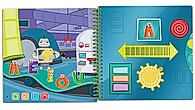 Plus interactive spinning dial teaches vowels
Includes an interactive spinning dial that introduces vowels and vowel sounds.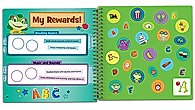 Plus 25+ interactive rewards stickers
Includes 25+ interactive reward stickers that are earned for mastering activities.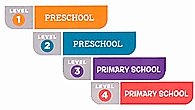 About the series
The LeapStart library is a leveled series that grows from Preschool (Level 1) to 1st Grade (Level 4) (sold separately).
Dimensions
Product dimensions: 18.8Wx17.9Hx1.8D
Product weight: 0.23 kg
Teaches
Skills
Music & Rhythm
Phonics
The Alphabet
Word Sounds & Rhyme