LeapStart® 3D Disney Princess Shine with Vocabulary
Language & Communication Skills
Learn new vocabulary and communication skills with Cinderella, Belle and Jasmine.
Join Cinderella, Belle and Jasmine as you learn vocabulary and communication skills while you follow them on their adventures in this LeapStart® book.
Type: Book
Curriculum: Vocabulary
Works With: LeapStart 3D, LeapStart Preschool Success, LeapStart Go, LeapStart, LeapStart Preschool, LeapStart Primary School
Publisher: Disney Publishing
© 2018 Disney
Works with all LeapStart Interactive Learning systems. Features animation when played with LeapStart® 3D.
Details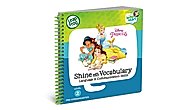 This book talks!
Tap the pictures and words on every page with the stylus to magically bring this book to life.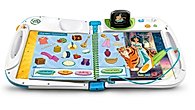 Animation bring the book to life
Enhance the learning with amazing 3D-like animations when played with LeapStart® 3D.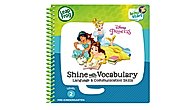 Learn with the princesses
Explore vocabulary, language and more with Cinderella, Belle and Jasmine.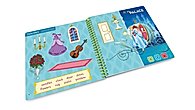 School and life skills
Teaches preschool vocabulary and communication skills.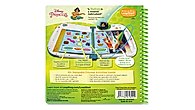 30+ exciting activities
Includes more than 30 replayable activities such as touch-and-talk games, creative challenges, problem-solving puzzles and more.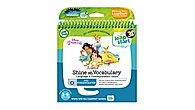 Replayable fun
Many replayable activities are designed with two levels so that kids can play and learn at their own pace and move up when they're ready.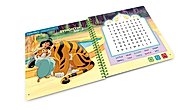 17 interactive reward stickers
Includes more than 17 interactive reward stickers that are earned for mastering activities.
Dimensions
Product dimensions: 18.8Wx17.9Hx1.8D
Product weight: 0.27 kg
Teaches
Skills
Adjectives
Antonyms
Complex Emotions
Compound Words
Nouns
Responding To and Caring for Others
Synonyms
Verb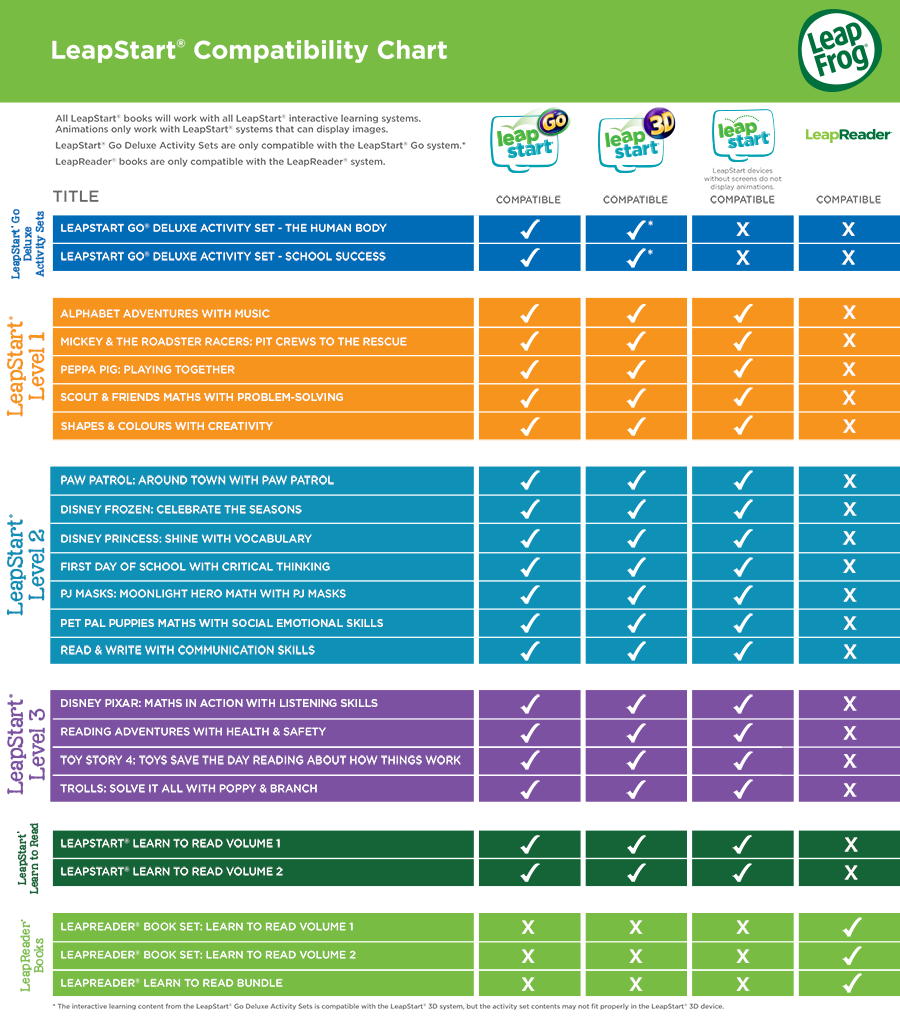 You can't check out from this locale.
Please make sure you are shopping in the App Centre where you're located. To switch to another country, use the links in the footer.
Welcome to LeapFrog
You are currently visiting the Ireland LeapFrog site, which doesn't appear to match your current location. For this reason, some features, such as checkout, may not be available to you.

To switch to a different locale, click the country link in the footer and select a different country.