Disney Frozen Learning Game
Disney Frozen Learning Game
Requests for beautiful ice sculptures are coming from all around Arendelle. Help Anna, Elsa and Olaf deliver what's needed while practicing reading skills. Trace letters, spell words and more to unlock scenes from the Disney film!
Type: Learning Game
Curriculum: Reading & Writing
Works With: LeapPad Academy, LeapPad Ultimate, LeapPad Jr., LeapFrog Epic Academy Edition, LeapFrog Epic, LeapPad Platinum, LeapPad3, LeapPad Ultra, LeapPad2
Publisher: LeapFrog
TM & © 2015 LeapFrog Enterprises, Inc. All rights reserved. © Disney.
Details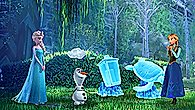 Overview
Create and deliver ice sculptures with Anna, Elsa and Olaf, and warm up reading skills along the way!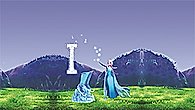 Trace letters
Unleash Elsa's powers to write letters in the sky, and create a dazzling sculpture of an object that begins with each letter.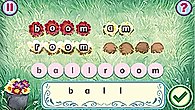 Spell words
Rearrange letters from words from the story to make smaller words – grow flowers for Olaf with every new word!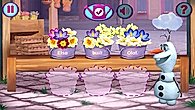 Build sentences
Help Olaf arrange flowers and create complete sentences. Then, adorn Elsa's ice sculptures with the bouquets.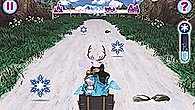 Draw and dash
Draw a path for Kristoff's sled with the stylus. Then, tilt the LeapPad to dodge hazards and dash over snowflakes.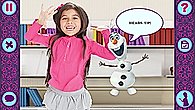 Build a snowman
Take Olaf apart and put him together any which way. Snap a photo, put him in the scene and add a funny speech bubble!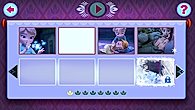 Recreate the story
Earn badges to unlock scenes from the movie. Put them all in order to hear the story read aloud.
Teaches
Skills
Grammar
Handwriting
Spelling
Story Sequence
Word Building
TM & © 2015 LeapFrog Enterprises, Inc. All rights reserved. © Disney.