Learning Friends Preschool Adventures: Koala's Boat Race
Set sail for science with Koala and the Learning Friends! Build a model boat, experiment to see what floats, and race to the finish to earn the trophy.
Type: Learning Game
Curriculum: Science
Works With: LeapPad Academy, LeapPad Ultimate, LeapPad Jr., LeapFrog Epic Academy Edition, LeapFrog Epic, LeapPad Platinum, LeapPad3, LeapPad Ultra, LeapPad2
Publisher: LeapFrog
Details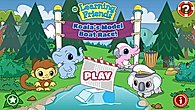 Overview
Science ahoy! Build and race model boats in the park for a day of exploration with the Learning Friends.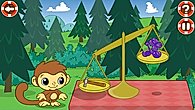 Picnic pick-up
Find hidden objects to help Monkey clean up the park, and weigh them to see which is heavier and which is lighter.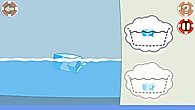 Sink or float
Help Elephant form a hypothesis about whether an object will sink or float. Put it in the water to test your guess!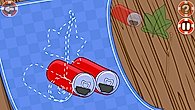 Parrot's plans
Pick a plan for your model boat, then drag and drop recycled items, like bottles and straws, onto the plan to build it.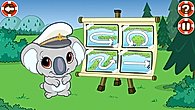 The big boat race
Join Koala for a model boat race! Pick your course and boat. Then tap a course and race to the finish.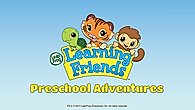 About the series
The Learning Friends Preschool Adventures suite of titles (sold separately) helps children gain essential preschool skills through play.
Teaches
Skills
Logic & Reasoning
Physical Science
Problem Solving
Thinking Like a Scientist
The Learning Difference
"Young children can build early science skills while weighing and testing the buoyancy of a variety of everyday objects. They can then grow early engineering skills as they build and race a boat made from the objects they weighed and tested." – Elizabeth B., PhD, Learning Expert