Super Suds! Germ Scrubbers
Wipe out germs and discover healthy habits as a superhero soap bubble.
Type: Learning Game
Curriculum: Life Skills
Notable: Motion sensor
Works With: LeapPad Ultimate, LeapPad Jr., LeapPad Platinum, LeapPad3, LeapPad Ultra, LeapPad2
Publisher: LeapFrog
Details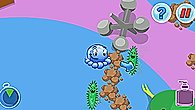 Overview
Take the role of a soap bubble and navigate household environments—wipe out dirt and germs to boost size and speed!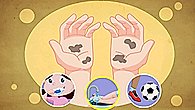 Health & hygiene
Identify unhealthy situations and gain practical knowledge about handwashing and teethbrushing.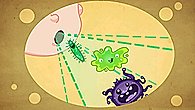 Life science
Discover what causes diseases and how germs spread, and learn to prevent them.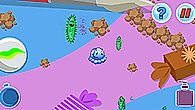 Quiz questions
Unlock new areas by answering questions about staying clean and germ free.
Teaches
Skills
Health & Hygiene
Human Body
Life Science
The Learning Difference
"Learning about healthy habits and hygiene routines helps children make smart choices. An introduction to germs gives children insights into the causes of diseases and how to prevent them." – Clement C., LeapFrog Learning Expert