Letter Factory Video
Join Leap, Lily and Tad on a wild adventure in the Letter Factory, where each letter learns its sound! (35-minute video)
Type: Learning Video
Curriculum: The Alphabet
Works With: LeapPad Academy, LeapPad Ultimate, LeapPad Jr., LeapFrog Epic Academy Edition, LeapFrog Epic, LeapPad Platinum, LeapPad3, LeapPad Ultra, LeapPad2, LeapPad1, LeapTV
Publisher: LeapFrog
Details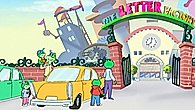 Go on an adventure
Join popular LeapFrog characters Leap, Lily and Tad on a wild adventure to the Letter Factory.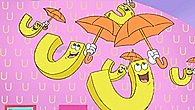 Learn phonics skills
Join Js jumping on trampolines and Ks practicing karate kicks as new letters learn their sounds.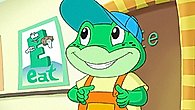 Sing along
Catchy songs will have kids singing letter sounds in no time.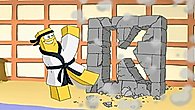 Play learning games
Interactive games give children extra practice with letter names and sounds.
Teaches
The Learning Difference
Children who can recognize letters with confidence have an easier time learning letter sounds and word spellings. Understanding this relationship helps children to become independent readers.