Details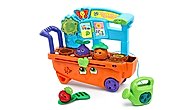 Three vegetable friends
Drop, pull up or press the radish, onion and carrot to build fine motor skills while learning about colors, size and counting.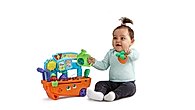 Light-up watering can
Tilt the watering can and it will light up and play a garden song while little ones pretend to water the plants.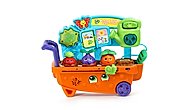 Plants & early science concepts
Turn the book page to explore the plant life cycle and learn what plants need to grow.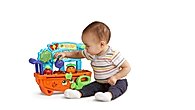 Light-up sun
Hear different times of the day and practice planting each vegetable.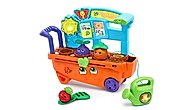 Gopher
Insert the trowel in the soil to reveal a surprise gopher friend.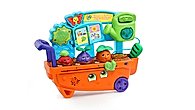 Songs and music
Hear four songs and more than 100 musical, voice and sound effect responses to keep little gardeners engaged.
Dimensions
Product dimensions: 14.8W x 11.38H x 4.84D
Teaches
Skills
Colors
Counting
Numbers
Plants