Tad's Fridge Phonics™
An interactive way to explore the alphabet
This interactive toy introduces your child to the letters of the alphabet and the sounds they make, helps build vocabulary, and exercises fine motor skills.
Curriculum: Phonics
Publisher: LeapFrog
Details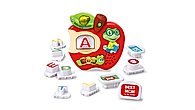 Say it, sound it
Push a letter tile into the letter slot to hear its name and sound.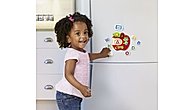 Letter learning
Magnetic letter tiles help kids learn the shape of each letter.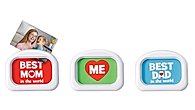 Personalised play
Personalise these tiles by adding your own photos. Press them into the letter slot for fun phrases.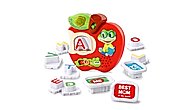 Letters, phonics and words
Choose from three levels of play to reinforce letter names, phonics and word skills.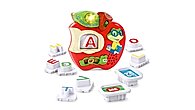 Sing along time
Press the music button and celebrate A to Z with two learning songs.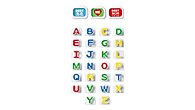 Vocabulary builder
Hear multiple words that start with each letter.
Teaches
Skills
Fine Motor Skills
Gross Motor Skills
Phonics
The Alphabet
Vocabulary
The Learning Difference
"Knowing the alphabet is the first step to learning to read. Tad's Fridge Phonics™ is designed to reinforce alphabet knowledge, letter names and sounds as children play with the letter tiles, which also help strengthen fine motor and coordination skills." - Clement Chau, PhD, LeapFrog Learning Expert