Storytime Buddy™
Snuggle up With a Love of Reading!
With this interactive toy for kids, explore five stories about Buddy and his friends while building reading skills and learning about emotions, shapes, numbers, colors and opposites.
Curriculum: Various
Publisher: LeapFrog
Details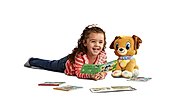 Read along
Choose from five brightly colored books to read with Buddy.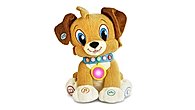 Light-up tag
Press Buddy's light-up tag button to hear him talk and sing.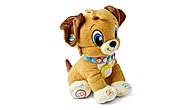 Book paw
Answer reading comprehension questions from Buddy.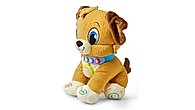 Nightlight mode
Press the Nighttime button twice for Brahms' Lullaby and a nightlight.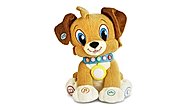 Bedtime mode
Buddy will quietly read a story, then play 10 minutes of a soft lullaby.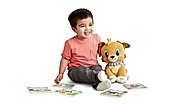 Musical paw
Sing along to happy learning songs.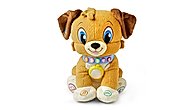 ABC paw
Explore letters in the story and words that start with those letters.
Dimensions
Product dimensions: 7Wx3.6Hx7.5D
Teaches
Skills
Colors
Feelings & Emotions
Letters
Music & Rhythm
Numbers
Opposites
Shapes
The Learning Difference
"From reading aloud to reading along, Storytime Buddy™ reflects best practices in early reading instruction with prompts designed to foster key reading comprehension strategies and introduce story elements like characters and settings." - Carolyn James, PhD, LeapFrog Literacy Expert