Scholastic: Super Animal Genius
Explore animal habitats around the world on fun fact-finding adventures.
Type: Learning Game
Curriculum: Animals
Works With: LeapPad Platinum, LeapPad3, LeapPad Ultra, LeapPad2, LeapPad1, LeapsterGS Explorer, Leapster Explorer
Publisher: LeapFrog
™ & © 2013 Scholastic Inc.
Details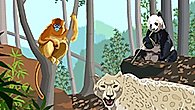 Overview
Discover 40 reptiles, birds, amphibians, and mammals—then test your animal IQ and prove you're a Super Animal Genius.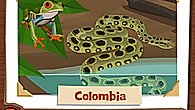 Build skills
Keep careful watch as you venture through 12 different habitats to observe, compare, and classify wildlife.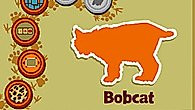 Play 9 mini-games
Learn what animals eat, what eats them, what lives close by, and a wide array of animal trivia.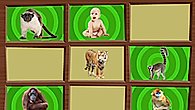 Show what you know
Build your science savvy and vocabulary by comparing and sorting animals through fast-paced games!
Dimensions
Product dimensions: 5.4Wx6.4Hx0.7D
Product weight: 0.1 lbs
Teaches
Skills
Animals
Life Science
Making Observations
Sorting & Classifying
The Learning Difference
Encouraging kids to engage with science helps them construct a foundation for the development of language, logic, and problem-solving. This game helps foster scientific thinking as kids explore the relationships between animals and their habitats.
Internet connection may be required for programming update. Images represent gameplay only. Actual gameplay and visual quality may vary.