Phonics Fun Animal Bus™
Hop on board the bus for fun with phonics!
Hop on board the Phonics Fun Animal Bus™ with Scout and his animal friends. Four fun activity modes introduce letters, animals, sounds and more.
Curriculum: The Alphabet
Publisher: LeapFrog
Details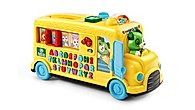 Scout is at the wheel
Learn about letters, letter sounds and animals with Scout and a bus filled with his animal friends.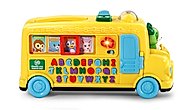 Four modes of phonics fun
Four modes include letters, animals, a game and music.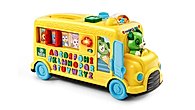 26 letters in the alphabet
Press a letter button to hear its name and sound.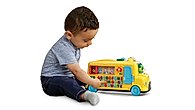 All about animals
Press the letters to hear an animal that begins with that letter, its letter sound and the sound the animal makes.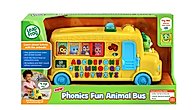 Game time
Use the letters to guess who wants to get off the bus.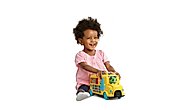 Bus tunes
In music mode, listen and play with an interactive song.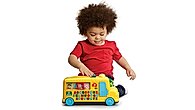 Fine motor skills
Turn the ignition knob and press the horn button to hear fun sound effects.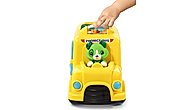 Push and play!
Push the bus to play a second interactive song.
Teaches
Skills
Animals
Fine Motor Skills
Gross Motor Skills
Music & Rhythm
Opposites
The Alphabet
Word Sounds & Rhyme