Details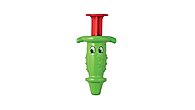 Syringe
Hear the syringe squeak when you practice giving a vaccine.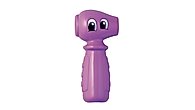 Otoscope
Check an earache and give the all clear with the purple otoscope.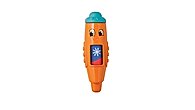 Thermometer
Practice using the play thermometer and find out if you have a fever.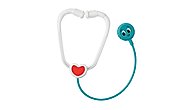 Stethoscope
Practice using the stethoscope like a doctor and pretend to hear a heartbeat.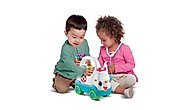 2 ways to play
Roll the ambulance or press the siren to learn about health and hygiene.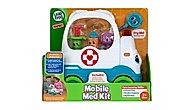 Launch missions
Race to the scene of the boo-boo and use 4 checkup tools to help patients.
Dimensions
Product dimensions: 9.7W x 9.6H x 5 D
Product weight: 0.4 lbs
Teaches
Skills
Health & Hygiene
Human Body
Pretend Play
The Learning Difference
Mobile Med Kit helps prepare children for real medical checkups with fun role play. Children can practice giving and getting checkups with four tools, launch medical missions with an ambulance friend and learn about body parts through sing-along songs like "Head, Shoulders, Knees & Toes."