Melody the Musical Turtle™ - Online Exclusive Purple
From music to memory, Melody lights the way!
Race the music to find numbers and colors, repeat patterns and create turtle-rific tunes in 10 snappy, light-up activities.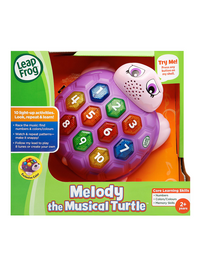 What's in the box

• Melody the Musical Turtle - Online Exclusive Purple
• Parent Guide
Curriculum: Numbers
Publisher: LeapFrog
Details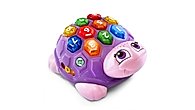 Look, repeat & learn
Press light-up buttons on Melody's shell to play fast-action memory and learning games, solo or with a friend!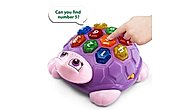 3 ways to play
Find numbers and colors in Learn & Play mode, play memory games and make music.
Numbers and colors
Listen and look for numbers and colors. Find as many as you can before the music ends!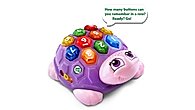 Memory games
Watch Melody's buttons light up, remember the patterns and play them back. Patterns get longer the further you go!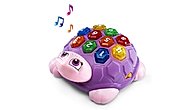 Musical magic
Just follow the lights to learn 8 familiar tunes, or improvise away in musical Free Play.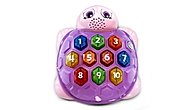 6 bonus games
Bonus rounds after every game keep little ones playing, laughing and learning.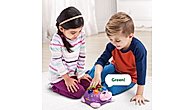 2-player fun
Share the fun with family or friends. Pass Melody quickly back and forth, taking turns to top your best score!
Batteries
4 AA batteries required (included for product demonstration only; replace for home use).
Dimensions
Product dimensions: 7Wx3.6Hx7.5D
Product weight: 2.1 lbs
Teaches
The Learning Difference
Melody the Musical Turtle offers 10 fast-moving, musical activities that tune memory and preschool skills. Little ones think and move quickly to find numbers and colors on Melody's shell or repeat patterns from memory. In Music mode, buttons light up to show little ones how to play familiar tunes.