Details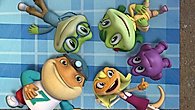 Overview
Join Leap and friends as they go on an overnight camping trip while learning to build words, rhymes and stories.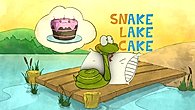 Rhyming words
As the friends hike to their campsite, they play a game to learn that rhymes are words with the same ending sound.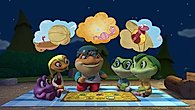 Story structure
Recognize and learn how stories are put together with characters, a setting, and a beginning, middle and end.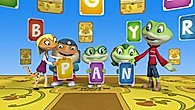 Word building
Discover how swapping letters changes a word's sound and meaning, creating an entirely new word!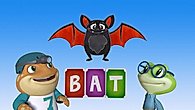 Sing along
Three catchy learning songs help reinforce storytelling, rhyming and word building.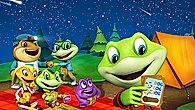 Printable cards
Practice what you learned and build your own words and stories with the included printable word and letter cards!
Dimensions
Product dimensions: 5.5Wx8Hx0.8D
Product weight: 0.15 lbs
Teaches
Skills
Storytelling
Word Building
Word Sounds & Rhyme
TM & © 2015 LeapFrog Enterprises, Inc. All rights reserved.