Learning Friends™ Owl & Parrot Figure Set with Board Book
Inspire a love of reading!
Explore neighborhood places with playful figures and a board book.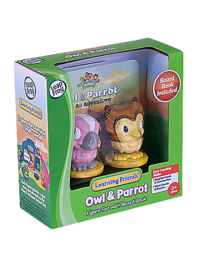 What's in the box

• Owl figure
• Parrot figure
• Owl & Parrot On an Adventure board book
TM & © LeapFrog Enterprises, Inc.
Details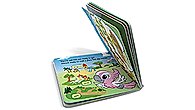 Board Book
Discover playful rhymes and word sounds as Owl and Parrot tour their neighborhood.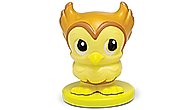 Owl
World adventurer Owl wants to fly someplace new, like the fire station.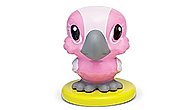 Parrot
Meanwhile, Parrot likes visiting a place she knows, like the playground. See where they agree to go!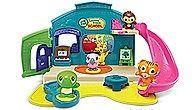 Play & Discover School Set
Owl and Parrot figures unlock a new song and phrases in the Play & Discover School Set.*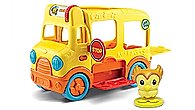 Adventure Bus
Bring new Learning Friends figures along for three fun trips in the Adventure Bus!
Dimensions
Product dimensions: 6.5Wx6.5Hx2.8D
Product weight: 0.3 lbs
Teaches
Skills
Books & Print
Neighborhoods & Communities
Word Sounds & Rhyme
The Learning Difference
The Learning Friends figure and book sets offer a great opportunity for young children to explore new words, new concepts, and the fundamentals of books and reading, such as turning pages one by one and understanding that text carries meaning.
*Figures interact and unlock content in the Play & Discover School Set only. (Sold separately.)