LeapReader™ Solar System Discovery Set
Unlock our solar system's secrets by exploring the planets and stars.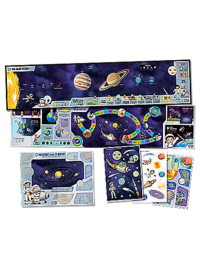 What's in the box

• 3-Foot Map & Game Board
• Passport to the Planets
• 3 Sticker Sheets
Type: Discovery Set
Curriculum: Earth & Space Science
Works With: LeapReader, Tag
Publisher: LeapFrog
Details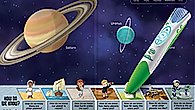 Overview
Learn about our galaxy's planets, the moon's phases and how stars form constellations in the sky.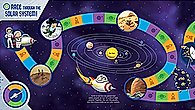 Galactic games
Play 40+ family-friendly activities—including a planet-hopping board game—on a 3-foot, two-sided map.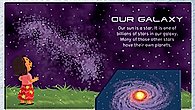 Planet power
Rocket through the Solar System, explore an asteroid belt and apply your knowledge in the Space Race game.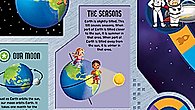 Earth science
Discover the sun's role in our seasons and travel to the moon—plus the many moons of other planets!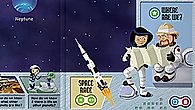 Scientific inquiry
Strap on your moon boots and explore fun facts about the solar system with 240+ interactive audio responses.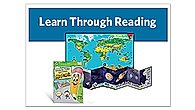 About the series
Supports reading development by providing children with knowledge-building opportunities in areas of personal interest.
Dimensions
Product dimensions: 6.9Wx11.2Hx2.4D
Product weight: 1.2 lbs
Teaches
Skills
Earth & Space Science
Thinking Like a Scientist
Vocabulary
The Learning Difference
The Solar System Discovery Set puts outer space exploration in arm's reach. Children learn to consider life science, physical science and earth science concepts through interesting facts, fun gameplay and exciting sound effects.
Actual LeapReader products may vary. LeapReader device sold separately.