LeapReader™ Junior 1,2,3 Roar Counting Book
Have a blast helping children recognize numbers 1 through 10, play 6 activities and hear 100+ audio responses that encourage counting while fostering a love of books and reading.
Type: Book
Curriculum: Numbers
Works With: LeapReader Junior
Publisher: LeapFrog
Details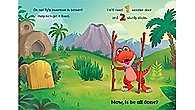 Overview
Join Ty and his prehistoric pals as they find items needed to fix a broken rocket!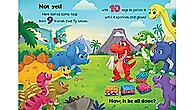 Counting skills
Recognize numbers 1 to 10, counting up as Ty gets closer to takeoff.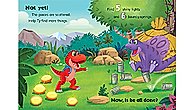 Problem solving
Help Ty find the right items to solve challenges on the page, then say: "Now, is it all done?"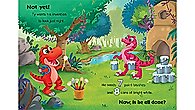 Reading skills
Count your way through Ty's story while using age-appropriate words and illustrations to build early reading skills.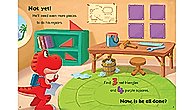 Matching activities
Have a roaring good time playing 6 matching activities, and hear positive feedback and silly sound effects.
Dimensions
Product dimensions: 5.2Wx8.6Hx0.8D
Product weight: 0.6 lbs
Teaches
Skills
Counting
Number Recognition
Problem Solving
The Learning Difference
"As children tap story pages to hear words and numbers read aloud, they familiarize themselves with numerals and basic shapes, count up to ten objects and build word and picture associations."—The LeapFrog Learning Team