LeapReader™ Interactive Reading Game: Animal Adventure
Bring the animal world to life with interactive gameplay! Build a different board every time with 7 habitats, become an animal expert and explore 100+ animal facts!
Type: Book
Curriculum: Science
Works With: LeapReader
Publisher: LeapFrog
TM & © 2015 LeapFrog Enterprises, Inc. All rights reserved.
Details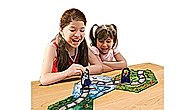 Overview
Play this interactive board game alone or with friends— complete challenges and mini-games as you race to win.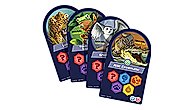 Animal instincts
Activate each player's special animal ability like the snowy owl's silent flight, the leopard's sneak attack and more!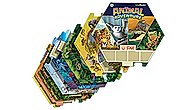 Animals & ecosystems
Excite their curiosity as they practice thinking like a scientist and learning about animals and adaptations.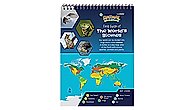 Reading challenges
Introduce new science vocabulary in a playful way with the animal action cards and included Field Guide.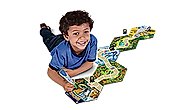 5 mini-games
Use deductive reasoning, scientific classification and scientific thinking skills to complete engaging mini-games.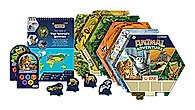 About the series
In this game, children prepare for a lifetime of scientific discovery by building and applying these skills as they learn about the characteristics of a diverse array of animals.
Dimensions
Product dimensions: 6.8Wx9.5Hx.6D
Product weight: 1.3 lbs
Teaches
Skills
Animals
Ecosystems
Thinking Like a Scientist
The Learning Difference
Providing children with opportunities to build knowledge in an area of personal interest can support reading comprehension and vocabulary development. With the Learn through Reading series, children apply their reading skills to explore maps, charts, tables and other types of informational texts.