LeapReader™: Interactive Human Body Discovery Set
Discover the human body's wonders through 40+ fun learning activities.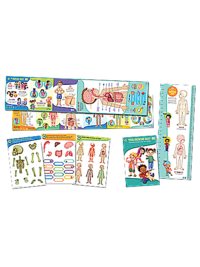 What's in the box

• JUMBO two-sided activity board
• Interactive growth chart
• 3 interactive sticker sheets, including a set of glow-in-the-dark bones
Type: Discovery Set
Curriculum: Human Body
Works With: LeapReader, Tag
Publisher: LeapFrog
Details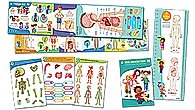 Overview
Play interactive games about the spectacular skeletal, muscular, digestive, nervous, respiratory and circulatory systems.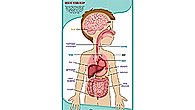 Body systems
Listen to a human heart and find out what it does. Pore over the epidermis to learn about skin's protective powers.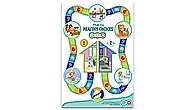 Health & nutrition
Learn good health habits and plan for nutrition by playing the Making Healthy Choices interactive board game.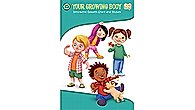 Interactive games
Reinforce the learning with 40+ activities, 300+ audio responses, an interactive growth chart and glow-in-the-dark stickers.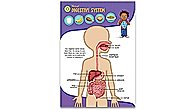 Fun facts
Find out how the three smallest bones are all inside the ear, tasty fruits have vitamins and minerals, and much more.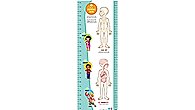 Measure up
Track your child's growth and mark milestones with the Growing Body chart and interactive sticker sheets (included).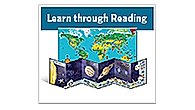 About the series
Supports reading development by providing children with knowledge-building opportunities in areas of personal interest.
Dimensions
Product dimensions: 6.9Wx11.2Hx2.4D
Product weight: 1.2 lbs
Teaches
Skills
Food & Nutrition
Human Body
The Learning Difference
The Human Body Discovery Set teaches kids to become mindful of their bodies, health and nutrition. LeapFrog Learning Expert Jody Sherman LeVos explains: "We wanted to create fun and interactive content for kids that teaches how the human body works and is a great teaching tool for parents."
Actual LeapReader products may vary.