Chat & Count Emoji Phone™
Pretend and Play with Your First Smartphone
Pick up the phone, it's Scout! Chat with Scout, learn about numbers, watch cute animations and add emojis similar to a real smartphone.
Curriculum: Numbers
Publisher: LeapFrog
Details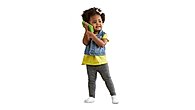 Call on Scout
Have playful pretend phone conversations with Scout, get voicemail messages and hear ringtones.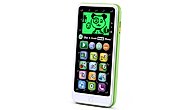 Learn about numbers
Press the light-up number buttons and count along with Scout from 0-10.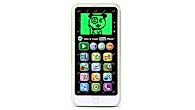 Video button
Press the video button to watch adorable videos about Scout's day.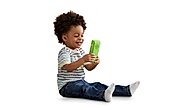 Add emojis
While watching videos, react to them with emojis just like popular social media sites.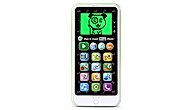 Play games
Choose between a guessing game or a numbers matching game.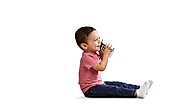 Sing along
Play songs about counting and phone manners or hear a playful melody.
Dimensions
Product dimensions: 2.8W x 5.8H x 1D
Product weight: 0.2 lbs
Teaches
Skills
Counting
Fine Motor Skills
Listening Comprehension
Manners
Music
Pretend Play