Letter Factory Adventures®: Water, Water Everywhere!
Learn about where water comes from with Leap and friends while playing 5 mini games!
Type: Learning Game
Curriculum: Social Studies
Works With: LeapPad Academy, LeapPad Ultimate, LeapPad Jr., LeapFrog Epic Academy Edition, LeapFrog Epic, LeapPad Platinum, LeapPad3, LeapPad Ultra, LeapPad2, LeapPad1
Publisher: LeapFrog
Details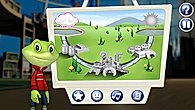 Overview
Discover how water gets to our homes and where it goes afterward!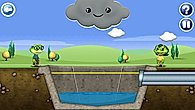 Water's source
Learn how water comes from clouds, and make it rain until the reservoir is full.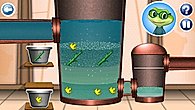 Problem solving
Clean water by sorting and removing objects from the filter and squashing bacteria!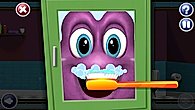 Water's uses
Explore the clubhouse to see how water is used. Make ice, water plants, brush Burfder's teeth, and more!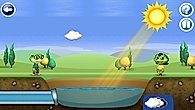 Evaporation
Filter the water after it's used, and then help the clean water evaporate to make clouds again.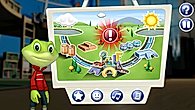 Mini missions
Investigate ongoing problems in the water system and fix them to earn badges.
Teaches
Skills
Health & Hygiene
Neighborhoods & Communities
Sorting & Classifying
The Learning Difference
"Water is one important natural resource that children experience on a daily basis. Through Letter Factory Adventures: Water, Water Everywhere!, children explore basic concepts about where water comes from, and how society uses technology to transform natural water for our daily use." –Clement C., PhD, Learning Expert