Learning Friends Preschool Adventures: Fox's City Field Trip!
Go on a grand adventure to see how the city runs and works. Learn about communities and neighborhoods, physical environments and safety with Fox and his friends.
Type: Learning Game
Curriculum: Social Studies
Works With: LeapPad Academy, LeapPad Jr., LeapFrog Epic Academy Edition, LeapFrog Epic, LeapPad3, LeapPad Ultra, LeapPad2
Publisher: LeapFrog
Details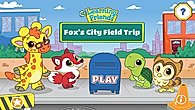 Overview
Join the Learning Friends on a fun field trip and experience what makes the city work!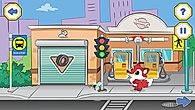 Fox's fix and go!
Inspect a fire engine, a snow plow and other vehicles used in the city and learn how they keep the city running smoothly.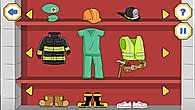 Ms. Giraffe's city safety
Sort and match clothes and safety gear used in different jobs, such as the vest a construction worker wears or the hat of a police officer.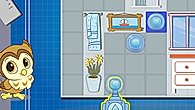 Owl's city works
Use your puzzle-solving powers to deliver power. Create a path from a utility to an appliance. Connect a lamp to the electricity and light things up.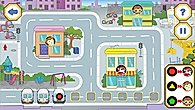 Turtle's mail works
Direct the mail carrier to the correct house by reading charts and maps. Then bring smiles to friends by delivering letters.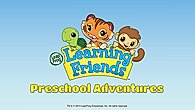 About the series
The Learning Friends Preschool Adventures suite of titles (sold separately) helps children gain essential preschool skills through play.